We specialise in Semi-Permanent Make Up and Advanced Beauty Treatments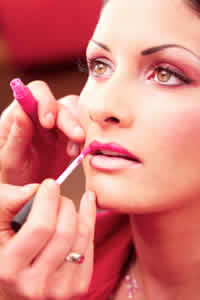 Beth Evans
Beth Evans has been established in the beauty industry for many years and has sixteen years' experience in Semi-Permanent Make Up, which is her passion and continues to see her clients coming from far and wide.
Put yourself in safe hands
Beth specialises in non surgical facial treatments for anti ageing and skin rejuvenation plus semi permanent make-up and beuty services.
We Offer:
- Quad glow led light therapy treatments
- Collagen wave facials
- C.A.C.I. non surgical face lift
- Skin base Micro-dermabrasion
- Dermalift collagen facials
- Finishing touches semi permanent make up
- Semi-Permanent Make Up
Hairstroke Eyebrows, Eye Definition, Eyeliner, Eyebrow Reconstruction and Lip Enhancement
read more...
- Beauty Services
A complete range of top to toe beauty treatments
read more...
NEW: Neo Elegance Quad Glow Machine (LED light therapy)
This inovative Aesthetic device works on the skin at a cellular level targeting a variety of skin issues and transforming the from the inside out. This includes:
- Pigmentation
- Ageing
- Acne
- Circulation
20 minute sessions are advised and courses recomended